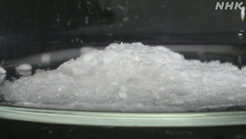 Hello! We are VeinWorks for Industrial Containers. 
Today we have some news regarding PFAS/PFOS.
According to on November 9, 2023
※ Image taken from NHK NEWS WEB
It has been reported that a substance called "C-8" used in one chemical plant in Shizuoka City is actually an organic fluorine compound called "PFOA."
This substance is a "forever chemical" that is hardly degraded in nature, and is regulated worldwide due to concerns about its health effects such as carcinogenicity and endocrine disruption. 
The chemical plant used PFOA as a raw material for fluoropolymer from the 1960s until 2013, and it appears that high levels of PFOA were detected in the blood of a former employee of the plant. 
Shizuoka City began testing the water quality around the plant in October and reported that PFOA exceeding the government's provisional target level was detected in some wells and waterways. 
===========================================
Fluoropolymers are a necessity in our daily lives, so we are concerned about future trends. 
We support Japanese manufacturing.