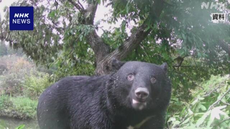 Hello! We are VeinWorks for Industrial Containers. 
Today we have some news about bear damage.
According to NHK NEWS WEB October 29, 2023
※ Image taken from NHK NEWS WEB 
Recently, the number of people injured or killed by bears has been increasing, and according to NHK news, at least 172 people in 18 prefectures have been affected this fiscal year, the worst record ever! 
The Tohoku region, particularly Akita Prefecture, faces the highest bear attacks, with 59 victims. Bears venture into human settlements in search of food, posing threats to people and their pets. The risk persists as bears remain active until hibernation, raising concerns for future damage. 
National and local authorities, along with experts, are urging people to be vigilant about bear sightings. They recommend making noise during activities like walks and farming to deter bears, using bells or radios. Efforts to reduce bear food sources include cutting down trees like persimmons and chestnuts.
It is important to learn how to protect ourselves and understand the ecology of bears in order to coexist with them. 
==========================================
It is the season to walk in the fields and mountains to see the autumn leaves, but please be careful not to encounter bears. 
We support Japanese manufacturing. 
VeinWorks, a Global Company of Industrial Containers