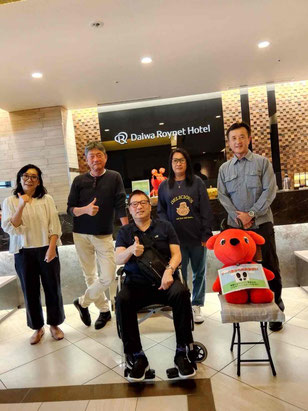 Hello! We are VeinWorks for Industrial Containers. 
Our team member, Niiyama san, who resides in Thailand, came to Japan with his wife.
Coincidentally, it was his birthday, so all the members had a birthday lunch together. His wife did not participate in the lunch, but it was the first time that everyone gathered.
It was indeed a good thing.
Next time, we want to gather everyone in Thailand!
======================
We support Japanese manufacturing. 
VeinWorks, a Global Company of Industrial Containers