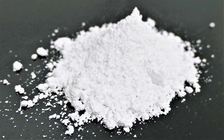 Hello! We are VeinWorks for Industrial Containers. 
Today we would like to share with you news of Toyota's in-house venture project.
According to the Nihon Keizai Shimbun, September 26, 2023
※ Image taken from the Nihon Keizai Shimbun web site
"Admafine" by Toyota: Key material for iPhone 15 and smartphones.
Admafine uses a unique combustion process to transform silicon into fine spherical powder, enhancing heat resistance and curbing semiconductor package expansion. 
It is manufactured by Admatechs, established as Toyota's first in-house venture. In the global market for spherical silica of the same size, it holds a 90% share for semiconductor applications.
The company plans to start a new factory in 2026 to increase production capacity, aiming to achieve sales of over 30 billion yen by 2028, driven by the expanding semiconductor market.
==========================================
We didn't know that Toyota was also developing raw materials for semiconductors.
We support Japanese manufacturing business.  
VeinWorks, a Global Company of Industrial Containers