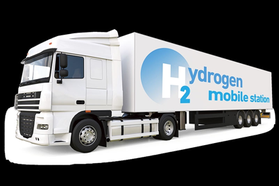 Hello! We are VeinWorks for Industrial Containers. 
Today we have some news on hydrogen stations. 
According to Newswitch September 26, 2023
※ Image taken from Newswitch web site
Mitsubishi Heavy Industries and Iwatani Corporation have signed an MOU for the development and sale of liquefied hydrogen boost pumps, aimed at creating an innovative hydrogen supply system to achieve a carbon-neutral society.
The two companies are partnering to develop a package using a high-pressure liquid hydrogen pump (90MPa) for optimizing hydrogen stations and facility efficiency in Japan.
It's a step toward a carbon-neutral society, reducing environmental impact. The goal is to apply this tech to hydrogen stations, focusing on large fuel cell vehicles, expecting rising demand. 
This effort marks a significant stride towards sustainability, reflecting Japan's technological advancements and energy policy progress, with future growth expected.
=======================================
Once thought handling hydrogen was tough, but soon, trucks may transport it locally. 
We support Japanese manufacturing business