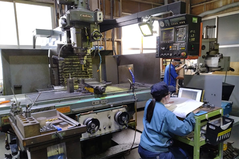 Hello! We are Vein Works for Industrial Containers. 
Today, we'll discuss small to medium-sized manufacturers amid EV trends. 
According to Newswitch September 1, 2023
※ Image taken from Newswitch 
The automotive industry is becoming increasingly electrified, and orders for dies and parts related to internal combustion engines are decreasing. Prototype molds have also been reduced due to shorter development periods 
Small and medium-sized mold manufacturers aim to secure revenue by using their expertise, tackling challenging materials, and exploring new areas. 
Frequent schedule changes in car development strain suppliers, concentrating work on adaptable manufacturers, leaving others at risk of elimination. 。
==========================================
We think owing an EV is the trend from now on, but this article made us realize that there are underlying battles of manufacturing.
We support Japanese manufacturing.  
Vein Works, a Global Company of Industrial Containers