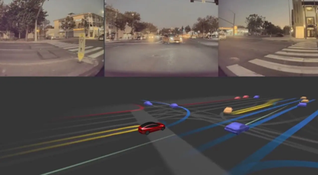 Hello!  We are Vein Works for Industrial Containers.
Today we have some news on Tesla's latest self-driving
According to TESLA NEWS & BLOG July 24, 2023
Introducing Tesla's Fully Automated Driving Software FSD Beta Version 11.4.6 
This software is being tested by Tesla employees and may be made available to the public 
The company says that improvements in automatic emergency braking, reduction of unnecessary deceleration, speed control and lane changes will be a major step toward Tesla's fully automated driving 
============================================
With Tesla's EVs taking the world by its speedy growth, will Tesla's self-driving EVs surprise the world in the near future?
We are here to serve you with Safety and Sustainability as our keywords. 。 
Vein Works, a Global Company of Industrial Containers