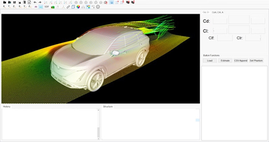 Hello!  We are Vein Works for Industrial Containers.
Today we have some body design news at Nissan. 
According to Newswitch July 23, 2023:
Nissan Motor reports that it has developed an artificial
    intelligence (AI) model that can predict the value of air resistance in about a minute, instead
    of the several days it takes to calculate it in a computer simulation.。
Using AI deep learning methods, the company studied ways to predict the calculated values of simulations with high accuracy, and realized an AI model that can predict the value of air resistance from simulations with high accuracy in about one minute. They are currently using it to consider the direction of the design in the initial verification process of vehicle development. 
============================================
Artificial intelligence is playing an active role in all areas of our lives, and AI is likely to become an indispensable element in manufacturing business. 
Vein Works is supporting manufacturing business in Japan.
Vein Works, a Global Company of Industrial Containers