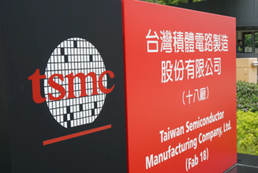 Hello! We are Vein Works for Industrial Containers. 
Today we have news from TSMC, a Taiwanese semiconductor 
manufacturer.
According to the Nihon Keizai Shimbun, July 20, 2023:
Taiwanese semiconductor giant TSMC reported its first decline in sales and profits in nearly four years in the April-June period of 2023.
This is due to the disappearance of special IT demand due to the impact of the new coronavirus and the sluggish Chinese economy. It has also revised its full-year forecast downward to a revenue decline of approximately 10%. 
Capital investment will remain unchanged and the mass production schedule for the new plant under construction in the U.S. will be delayed. 
============================================
TSMC, the world's largest semiconductor contract manufacturer, has announced the construction of its second plant in Kumamoto Prefecture. We hope that this will not hinder the stable supply of semiconductor parts to Japanese companies including Sony. 。
Vein Works is supporting manufacturing business in Japan.
Vein Works, a Global Company of Industrial Containers