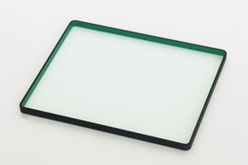 Hello!  We are Vein Works for Industrial Containers.
Today we have some news of PELLICLE. 
According to Newswitch July 9, 2023:
Mitsui Chemicals acquired the PELLICLE business of dust-proof covers for photomasks from Asahi Kasei and established a new company, Mitsui Chemicals EMS. 
PELLICLES are important products that protect photomasks during the exposure process of semiconductors and LCD panels.
Mitsui Chemicals EMS has the world's top share in FPD PELLICLES and is also highly regarded for its DUV PELLICLES. Mitsui Chemicals will strive to develop new products and improve cutting-edge technologies to expand its PELLICLE business. 。
============================================
We expect that the product capabilities of PELLICLE, an indispensable component of the semiconductor manufacturing process, will be further strengthened. 。
Vein Works is supporting manufacturing business in Japan.
Vein Works, a Global Company of Industrial Containers