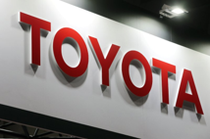 Hello!  We are Vein Works for Industrial Containers.
Today, we have some news on GIGACAST.
According to Newswitch July 9, 2023:
Toyota Motor says it will accelerate production innovation to improve profitability of EV business 
The next-generation EVs are expected to adopt new technologies such as "GIGACAST," which integrates drivetrain components, and a "self-driving assembly line," in which the undercarriage drives itself, which will be very important factors in significantly reducing the number of parts and investment and strengthening cost competitiveness. 
In addition, the key is to expand the concepts of "GIGACAST" and "self-propelled assembly line" to vehicles other than EVs to increase production flexibility throughout the supply chain. 
============================================
It seems that there will be innovation in EV production. We would like to keep our eyes on the utilization of "GIGACAST" 。
Vein Works is supporting manufacturing business in Japan.
Vein Works, a Global Company of Industrial Containers