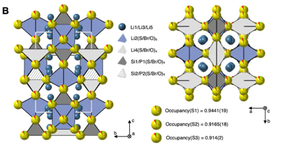 Hello!  We are Vein Works for Industrial Containers.
Today we will introduce the news of ALL-SOLID BATTERIES.
According to the Nihon Keizai Shimbun, July 7, 2023:
A research group led by Project Professor Ryoji Kanno of the Tokyo Institute of Technology has succeeded in improving the fast charging performance and capacity of ALL-SOLID BATTERIES to the world's highest level. 
By newly developing the core material and reviewing the manufacturing process, the performance of quick charging has been improved by up to 3.8 times and the cathode capacitance has also been improved by 1.8 times per electrode area compared to the current one.
The manufacturing process has been improved by mixing the solid electrolyte and cathode powders, eliminating the drying process for the electrodes that was previously required, and lithium metal was used for the negative electrode instead of the conventional graphite.
The capacity of the prototype ALL-SOLID BATTERY was more than 20 milliampere-hours per square centimeter of electrode, the highest value ever reported.
============================================
Will ALL-SOLID BATTERIES surpass lithium-ion batteries? We look forward to further innovation.
Vein Works would like to support innovation of ALL-SOLID BATTERIES.