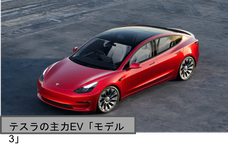 Hello!  We are Vein Works for Industrial Containers.
Today we present an article about Tesla.
According to Japan Economic Newspaper editorial July 2, 2023
Tesla has focused its management resources on EVs, proving that it can lead the market even on a small scale, and has also taken the lead in the use of driver assistance technology. As a result, sales in 2022 will exceed 1.3 million units, a 40% increase over 2009, and its market capitalization has reached over $820 billion (approximately 120 trillion yen), three times the level of Toyota's. 
On the other hand, there are challenges. In the past, the company has suffered mass production problems with its mainstay models and accidents while using Tesla's driver assistance system. At present, the company is being overtaken by Chinese EV makers 
Still, there is no doubt that Tesla has created a new axis of competition in the automotive industry. Japanese car makers should take Tesla's growth seriously and turn it around 
There is also a move by the Sony Group to team up with Honda to create cars that take advantage of software and hardware. We hope Japanese teams will catch up with Tesla through alliances that transcend industry boundaries. 。
==========================================
So Tesla, which came into the world 20 years ago, is competing more than equally with the major historical automakers. We truly believe that innovation is a great thing! 
Vein Workss would also like to help the automotive industry innovation. 
Vein Works, a Global Company of Industrial Containers