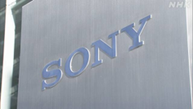 Hello!  We are Vein Works for Industrial Containers.
Today, we would like to introduce the news of Sony's image sensor.
According to NHK NEWSWEB on June 23, 2023, Sony expresses hope for stable semiconductor supply and looks forward to TSMC's consideration of a second factory in Kumamoto.
The Sony Group expressed the view that Taiwan's TSMC, the world's largest semiconductor contract manufacturer, is considering the construction of a second plant in Kumamoto Prefecture, which will lead to a stable supply of semiconductors in Japan.
Currently, the company procures semiconductor components from Taiwan's TSMC, but it expressed its view that the construction of this Kumamoto plant will enable the company to switch to domestic procurement in Japan, and expressed its hope for a stable supply of semiconductors.
While the current focus is on image sensors for smartphone cameras, the company is aiming to increase its share of the global market to 39% in 2025 by strengthening its automotive business in the future, which currently stands at 25%. 
==========================================
In autonomous driving, the camera, which plays the role of the eye, is vital. We really hope that Sony, the world's leading manufacturer of image sensors used in this field, will do its best.  
Highly functional solvents are required for precision cleaning of ultra-high definition components such as image sensors. Vein Works handles special containers suitable for these solvents.
Vein Works, a Global Company of Industrial Containers